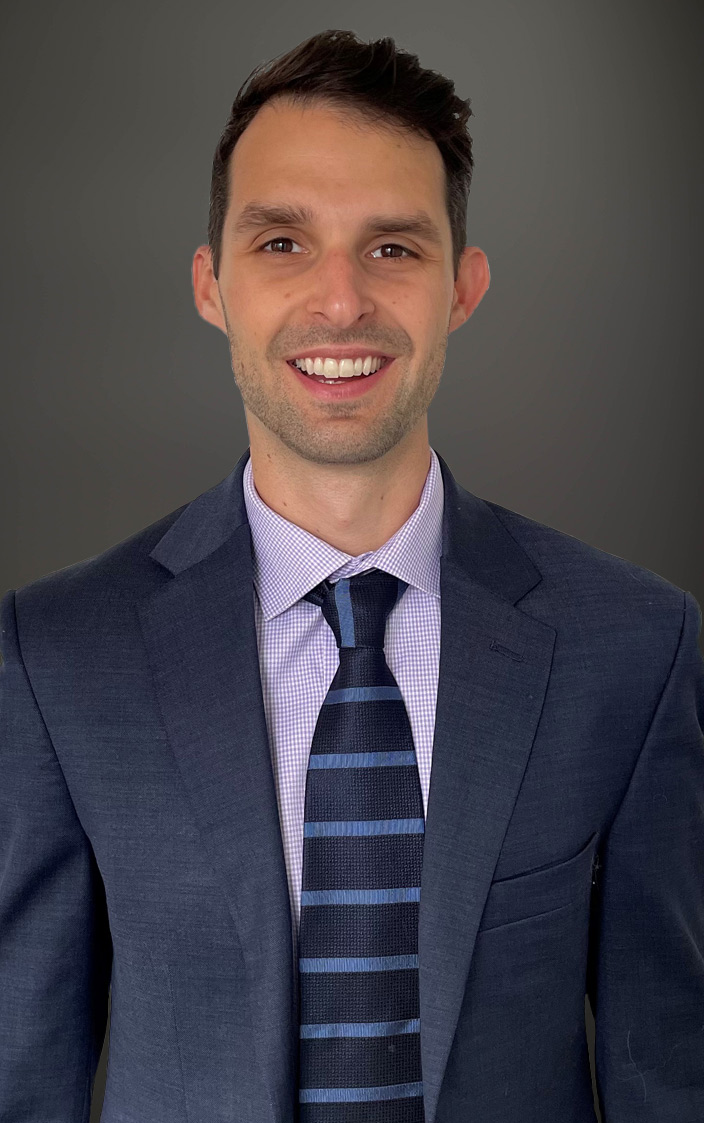 Christian Tremblay
Associate Director
Office Address
303 E Wacker Dr, Suite 1111
Chicago, IL 60601
United States
About Christian
Christian Tremblay joined Stan Johnson Company in 2021 and is an Associate Director located in the Chicago office. Tremblay specializes in the disposition and acquisition of single-tenant net lease properties throughout the United States.
Prior to Stan Johnson Company, Tremblay was a Vice President with Mid-America Real Estate Corporation's Net Lease Investment Sales Group. In this role, he was responsible for creating offering memorandums, business development, in depth investment analysis, and assisting clients on both the buy and sell side. Tremblay was involved in net lease projects valued over $400 million.
Tremblay graduated from Miami University in Oxford, Ohio. While there, he earned a Bachelor of Science in Finance and a minor in Information Systems. He is a Licensed Real Estate Broker in the State of Illinois and an active member of the International Council of Shopping Centers (ICSC).
Bachelor of Science in Finance and Minor in Information Systems, Miami University – Oxford, OH

Real Estate License – IL
Notable Deals
| Property | Location | State | Type | Sold Price |
| --- | --- | --- | --- | --- |
| Sam's Club Portfolio of 16 | Various, IL | IL | Retail (ST) | $172,500,000.00 |
| FedEx Ground | Middletown, PA | PA | Industrial | $40,500,000.00 |
| Warehouse | Fife, WA | WA | Industrial | $28,500,000.00 |
| Lowe's | Charlotte, NC | NC | Retail (ST) | $27,200,000.00 |
| Harris Teeter Retail Center | Gainesville, VA | VA | Retail (ST) | $18,500,000.00 |
| Ricardo, Inc | Van Buren Twp, MI | MI | Office | $17,335,000.00 |
| Walgreens | Chicago, IL | IL | Retail (ST) | $14,750,000.00 |
| The Curve | 4 Restaurants | West Covina, CA | CA | Retail (MT) | $13,900,000.00 |
| Barilla North American Headquarters | Northbrook, IL | IL | Office | $13,750,000.00 |
| Best Buy | Orlando, FL | FL | Retail (ST) | $13,000,000.00 |
| Crossing Pointe Shoppes | Indianapolis, IN | IN | Retail (MT) | $12,175,000.00 |
| Fresco Supermarket | San Jose, CA | CA | Retail (ST) | $12,035,345.00 |
| Walgreens | Orlando, FL | FL | Retail (ST) | $11,600,000.00 |
| Domino's Distribution Facility | New Boston, MI | MI | Industrial | $10,850,000.00 |
| Kohl's | Gilbert, AZ | AZ | Retail (ST) | $10,563,000.00 |
| Curaleaf | Chicago, IL | IL | Special Purpose | $10,400,000.00 |
| Heniff Transportation | Oak Brook, IL | IL | Office | $9,900,000.00 |
| BAE Industries Corporate Headquarters | Auburn Hills, MI | MI | Industrial | $9,750,000.00 |
| Walgreens | Greensboro, NC | NC | Retail (ST) | $9,525,000.00 |
| Home Depot | Joliet, IL | IL | Retail (ST) | $9,500,000.00 |
| Alorica Call Center | Humble, TX | TX | Office | $8,750,000.00 |
| Walgreens (Ground Lease) | Columbia, MD | MD | Retail (ST) | $8,675,000.00 |
| Walgreens | New Berlin, WI | WI | Retail (ST) | $8,464,000.00 |
| Fresh Thyme Farmers Market | Muncie, IN | IN | Retail (ST) | $8,446,386.00 |
| AT&T Technical Call Center | Grayson, KY | KY | Office | $8,400,773.00 |
| Home Depot (Ground Lease) | Monticello, NY | NY | Retail (ST) | $8,400,000.00 |
| Galesburg Crossing | Galesburg, IL | IL | Retail (MT) | $8,225,000.00 |