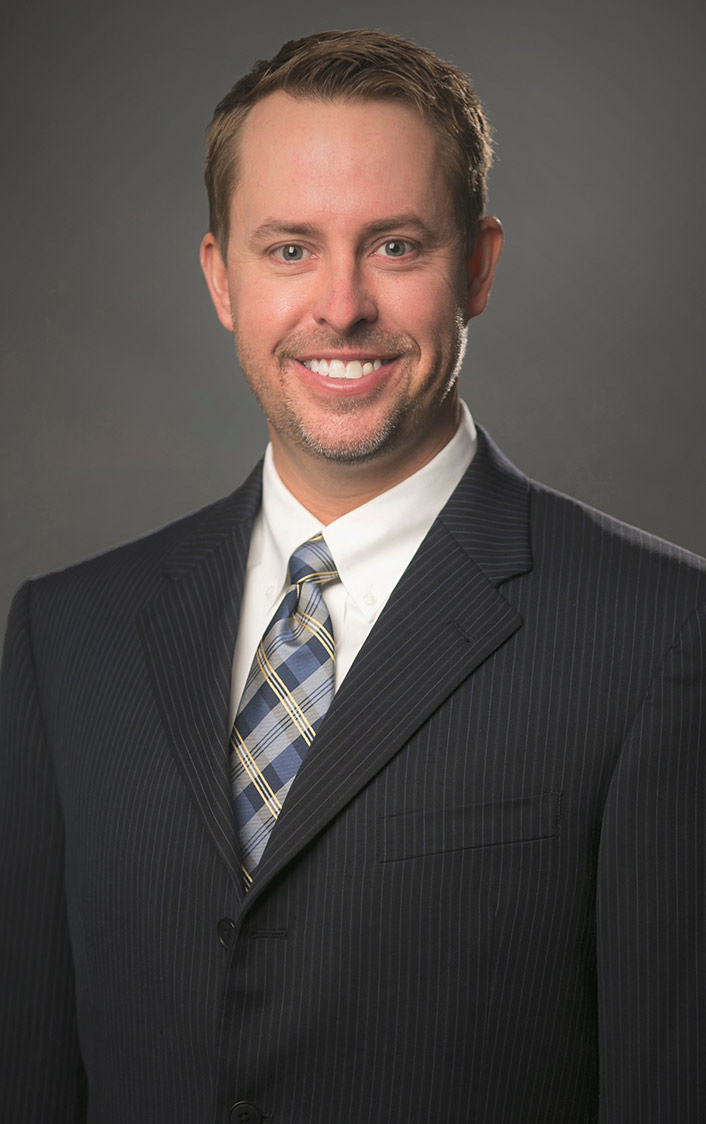 Jeff Tracy
Senior Director
Office Address
6120 S Yale Ave, Suite 300
Tulsa, OK 74136
United States
About Jeff
Jeff Tracy is a Senior Director at Stan Johnson Company and joined the firm in 2018. Tracy specializes in offering sale leaseback and real estate advisory services to corporations, investment banks, private equity funds, franchisees, developers, and family offices through the disposition, acquisition, and capitalization of net lease office, industrial, and retail properties nationwide. Relying on his legal, M&A, and corporate background, Tracy provides the highest level of service in a wide array of disciplines by combining his industry knowledge and experience with a full understanding of each client's goals and objectives.
Prior to joining Stan Johnson Company, Tracy practiced law at Eldridge Cooper Steichen & Leach, PLLC supporting litigation and transactional clients, and served as a Supervisor and Director in the Phillips 66 Company's Real Estate Services organization (NYSE: PSX).
Tracy is a member of the Oklahoma Bar Association and is a licensed real estate broker in Washington and Oklahoma. He earned a bachelor's degree in English from St. Bonaventure University, where he played on the golf team, and he received his J.D. from the University of Tulsa College of Law. Tracy lives with his wife and three kids on Bainbridge Island, Washington.
Oklahoma Bar Association
St. Bonaventure University, B.A., English
University of Tulsa College of Law, J.D.
Notable Deals
| Property | Location | State | Type | Sold Price |
| --- | --- | --- | --- | --- |
| Ocean Spray Headquarters (Zero Cash Flow) | Lakeville, MA | MA | Office | $58,178,838.00 |
| West Star Aviation - Chattanooga, TN | Chattanooga, TN | TN | Industrial | $21,932,697.00 |
| Swan Products – Waco, TX | Waco, TX | TX | Industrial | $17,495,000.00 |
| Home Depot Warehouse & Distribution Center | Mexico, MO | MO | Industrial | $14,215,000.00 |
| HOYA Corporation | Lewisville, TX | TX | Industrial | $14,120,000.00 |
| Cassens Business Center | Fenton, MO | MO | Industrial | $14,050,000.00 |
| CVS Pharmacy | Houston, TX | TX | Retail (ST) | $12,500,000.00 |
| CSTK | Saint Louis, MO | MO | Industrial | $12,500,000.00 |
| Albertsons | Fort Worth, TX | TX | Retail (ST) | $11,850,000.00 |
| O'Neal Manufacturing Services, LLC | Indianapolis, IN | IN | Industrial | $11,500,000.00 |
| Academy Sports + Outdoors Distribution Center | Katy, TX | TX | Industrial | $11,200,000.00 |
| CVS Caremark Call Center | Knoxville, TN | TN | Office | $9,900,000.00 |
| Pregis IntelliPack | Tulsa, OK | OK | Industrial | $9,835,000.00 |
| Concentrix Corporation | Arnold, MO | MO | Office | $7,555,000.00 |
| Herc Rentals | Fort Worth, TX | TX | Industrial | $7,265,000.00 |
| Liberty Tire Recycling | Mosinee, WI | WI | Industrial | $7,110,000.00 |
| Westgate Retail Center at Chisholm Creek | Oklahoma City, OK | OK | Retail (MT) | $6,610,000.00 |
| Cathedral Energy Services, Inc | Oklahoma City, OK | OK | Industrial | $4,900,000.00 |
| Home Depot | Danville, VA | VA | Retail (ST) | $4,650,000.00 |
| H&E Equipment Services | Brookshire, TX | TX | Industrial | $4,200,000.00 |
| Kim's Convenience Store (Sale Leaseback) | Atlanta, TX | TX | Retail (ST) | $3,910,000.00 |
| Amazon Last-Mile Delivery Station | Akron, OH | OH | Industrial | $3,802,500.00 |
| Hajoca Corporation | Cranberry Township, PA | PA | Industrial | $2,740,000.00 |
| Lion's Choice (Ground Lease) | Liberty, MO | MO | Retail (ST) | $1,800,000.00 |
| Taco Bell (Ground Lease) | Florence, SC | SC | Retail (ST) | $1,391,304.00 |