The recent IRS ruling extends the identification date for buyers who are, and were in their ID window between April 1, 2020 and July 14, 2020. The new deadline is now July 15, 2020.
1031 exchange buyers account for about half the net lease market in any given year
Under normal conditions, there are about six weeks' worth of 1031 exchange buyers in the market – 45 days to be exact. The current ruling opens the window to allow as many as 22 weeks' worth of 1031 exchange buyers to be able to transact. For example, under the typical rules, a 1031 exchange buyer that relinquished their property on February 17, 2020 has until April 1, 2020 to identify a replacement property, and they must close on that replacement asset by August 14, 2020 – or 180 days later.
Under the current ruling, the buyer's ID window has widened from April 1, 2020 to July 15, 2020. However, the closing date of August 14, 2020 is unchanged, as the 180-day closing date remains fixed. Realistically, a buyer with an August 14, 2020 hard back-date will want their chosen asset under control at least 55 days earlier, or by June 21, 2020.
But that's still an 18-week window for those 1031 exchange buyers.
Typical 1031 Exchange Timing

Current 1031 Exchange Opportunity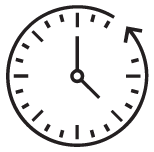 This enhanced "1031 season" has almost tripled the number of eligible buyers in the market, but it will run for only another six weeks – until June 21, 2020. Therefore, we are encouraging clients to seriously consider taking their 1031 exchange properties to market right now, getting liquid, and preparing to capitalize on the next cycle.