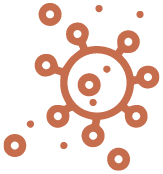 The most significant impact of the COVID-19 health crisis on commercial real estate is the widespread lack of consensus on property values. After approximately ten years operating in a seller's market, owners in every sector are asking the question, "what's my property worth?" Today, that answer is often unclear, especially in the net lease sector where it may be too early to fully understand the pandemic's impact on pricing trends. However, when assessing the gap between buyers' and sellers' expectations, both parties should remember the old acronym that outlines the basics of real estate value: DUST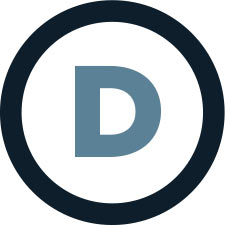 DEMAND | Over the past ten years, the net lease market became so increasingly efficient that wanting to buy an asset sometimes wasn't enough – in some cases, a buyer had to "need" the deal to successfully acquire it. In the last decade, debt steadily became cheaper and more plentiful, and equity from the U.S. and abroad increasingly flowed from fixed income into all real estate sectors, including net lease. But demand has changed.
Net lease investment sales in 2019, according to CoStar, were about 130 percent of those in 2007, which was the end of the prior cycle, and cap rates were 20 basis points lower. Now, according to the IMF, the U.S. economy is projected to shrink 5.9 percent in 2020, and many investors are scrambling to get liquid. Traditional lenders are now tepid about all but the easiest deals, as expressed by some combination of shorter amortizations, lower LTV's, or even higher interest rates. And a high percentage of the most reliable buyers are simply out of the market, waiting on the sidelines for more clarity or focused instead on managing their existing portfolios. For the 90-day period ending May 31, 2020, commercial real estate sales volumes were down 64 percent compared to the previous 90-day period, with single-tenant transactions down slightly less, at 58 percent, according to CoStar. We'll have more transparency into complete first half investment trends soon, but expect to see a noticeable drop in activity due to COVID-19. With this shift in demand, we have started to see a shift in pricing.
"Although determining the price of an asset in today's market may be challenging, savvy and agile investors won't let a gap in buyer-seller expectations keep them from securing a best-in-class deal."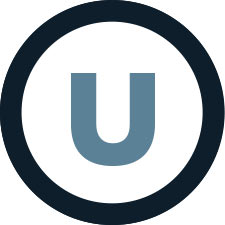 UTILITY | Investors buy net lease properties for their passive nature and durability of an income stream. But the demand for some retail services has been throttled by social isolation measures resulting in a drastic curtailment of consumer spending. We witnessed drops of 6.6 percent in March 2020 and 12.6 percent in April. Grocery, pharmacy, and do-it-yourself stores have been impacted the least, with some even reporting upticks in consumer activity, while gyms, theaters, and casual dining concepts, among others, have suffered much more.
While many brick and mortar retailers have seen decreased foot traffic these last few months, online retailers have seen a surge of activity. Amazon, for instance, estimated that America's forced isolation this spring accelerated the adoption of online purchases for home delivery by several years, and the increased focus on logistics puts the industrial sector in the spotlight. Previously favored for its relatively low basis and carrying cost, warehousing is integral to the pivot to e-commerce. Manufacturing varies by the industry it serves, with consumer durables like autos and appliances suffering, along with the energy sector. But food manufacturing and other consumer staples deemed essential have generally been robust.
The biggest post-COVID-19 question mark is the office sector. The last three months have likely changed the way we will allocate and utilize office space in the future. Companies have discovered that their employees can work effectively from home, and many employees want to continue working from home. If sharing workspaces in an office environment can be safely managed, we could expect to see smaller space requirements from corporate users going forward. As buyers and sellers attempt to value office, industrial and retail assets in today's environment, it's critical to take into account the property's utility, as this characteristic can have a significant influence on where the deal might trade.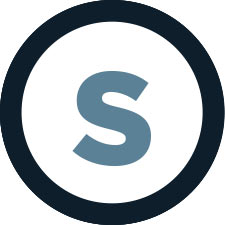 SCARCITY | In unstable markets, we regularly see a flight to quality. Investors want leases with tenants whose services are in high demand, who haven't overbuilt or expanded too quickly, and who have the fewest competitors. This quality is almost always reflected in strong credit metrics, and in an economic downturn, best-in-class assets are logically the least affected, hence the familiar phrase "Tiffany doesn't go on sale." That's why, for the 90 days ending May 31, 2020, average cap rates for the net lease sector actually declined 20 basis points. But the highest quality assets are scarce. There are fewer properties that meet the criteria of discerning investors, and when these assets do come to market, they are purchased quickly.
In the retail sector, long-term ground leases with strong credit tenants in the fast food and retail bank categories are feeling little pain. For industrial assets, virtually any credit tenant focused on distribution is also performing well. In the office sector, government leases for point-of-service agencies are in high demand as are mission-critical customer service facilities for investment-grade corporations. Owners looking to sell these best-in-class properties, or those in high demand categories with low on-market supply, are well positioned to achieve favorable pricing in today's market.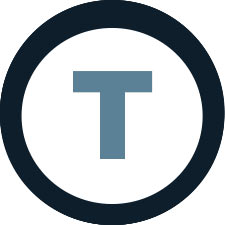 TRANSFERABILITY | Typically expressed as encumbrances to selling the property, in the highly efficient net lease market, transferability also refers to the features of the investment that make it less desirable than the competing alternatives.
Characteristics like shorter lease terms, or those with fewer than ten years remaining, generally limit financing to banks, including recourse, and can narrow the buyer pool for these deals. Similarly, tertiary locations are sometimes discounted heavily as buyers and lenders assess the tenant's rollover risk. Net rents that are difficult or impossible to find comparables for are often also a red flag. In today's market, lenders are much less tolerant of any deal with hair on it, and all-cash buyers are well positioned to take advantage.

The current climate is testing the popularity and resiliency of net lease real estate like never before. With short-term debt in the mid-two-percent range and long-term debt in the mid-three-percent range, leveraged returns compared to alternative investments may never be higher. For otherwise transferable assets, it's an ideal time to buy term from your tenant and maximize value. Aggregate demand is down, but best-in-class properties have experienced very little, and in some cases no, value degradation. Although determining the price of an asset in today's market may be challenging, savvy and agile investors won't let a gap in buyer-seller expectations keep them from securing a best-in-class deal.