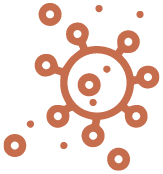 Commercial real estate has been altered by COVID-19. Some of the changes we'll undergo in the coming months and years may be challenging, while others will be more straightforward and quickly embraced. And while many of these shifts were already happening and have accelerated during the health crisis, that doesn't lessen the impact. Uncertainty has been the buzzword as of late, but as we approach a post-COVID-19 world, there is one thing for certain – there will not be a "return to normal." Instead, we must create a "new normal," and here's what that may look like.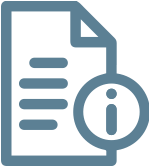 Logistics of the Deal | Deal activity never fully halted this spring, but with the recent uptick in transactions, it's clear that the process of working a deal has and will continue to change. Tasks related to due diligence and closings were disrupted with travel bans and other restrictions in place, forcing developers, investors and brokers to get creative. Thankfully, today's technology is more sophisticated, cheaper and more accessible than in days past. Even those who were slow to adopt FaceTime tours or e-closings, for example, have embraced today's resources that allow people to close deals more efficiently. This will be a lasting trend – as fund managers and investors have been thrown into the deep end of the pool, we'll see more people accelerate their adoption of PropTech.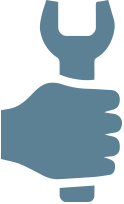 Usage Redefined | National retailers filing bankruptcy is a trend that started pre-COVID-19, as is creative re-use in the retail sector. Amazon, for instance, has been linked to certain large box retailers for their location networks, and many fund operators are picking up distressed mid-boxes to convert them to self-storage. The bigger story, however, will be the future of office. As usage is redefined due to social distancing and other influences, we will see increased interest in lower cost, lower density suburban locations closer to employees' rooftops. These may be geared towards specific uses such as meeting and collaboration space, or quiet focus areas over cubicle farms. The hub and spoke model pioneered in retail offers a logical alternative application in the office sector that many larger employers appear poised to embrace.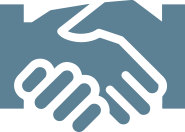 Buyer-Seller Expectations | Investors took a pause back in March when the health crisis impact was unclear. Under contract deals dropped and some sellers delisted their properties. This swift reaction caused market conditions to shift overnight from a seller's market to a buyer's market. Now, despite some clarity returning to the marketplace, there remains a noticeable imbalance in pricing expectations, not as much around cap rates, but rather around former market-standard assumptions of re-leasing, operating expenses, and rent growth – all are driving property-level NOIs lower in seller's underwriting than buyers' past experiences. This will continue for the rest of 2020 and perhaps beyond.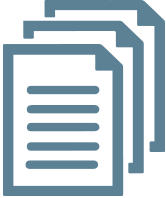 Underwriting Process | The last few months have been challenging for lenders. Interest rates are incredibly attractive, but lenders are understandably conservative as they reassess how to underwrite deals in the current environment. With some tenants struggling to pay rent, and others asking for leniency, financial institutions are evaluating their comfort with risk. Going forward, lenders may adjust their practices, perhaps requiring additional assurances from a developer or putting more emphasis on the credit of the guarantor. But building owners will be changing their perspectives, too. Landlords who had unfavorable experiences with their tenants during this crisis won't soon forget. On the contrary, tenants that stayed committed to their lease obligations will be in high demand with investors.