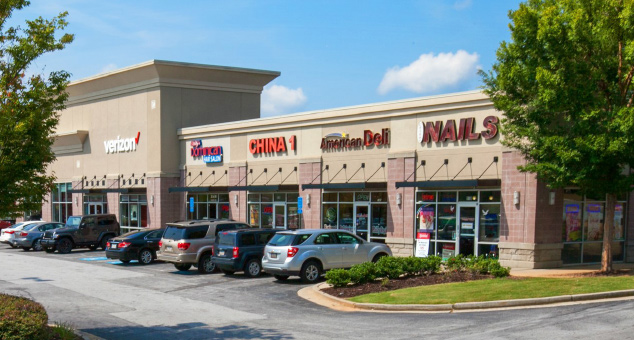 The past 15 months have been a unique and challenging time for investors in the commercial real estate industry. Across the nation, we saw investment levels plummet as sellers took the spring and summer months of 2020 to reassess market conditions and buyers hibernated through the most uncertain times. Now, as economic conditions become more favorable, interest rates remain low, retailers reopen and consumers work their way back to a sense of normalcy, real estate investing is slowly following suit. Across the Southeast, and in Atlanta specifically, we're watching some very important trends that will not only shape 2021's outcome but may have a longer-term impact on investor behavior as well.
Low Supply, High Demand
Lack of inventory has been plaguing investors across the Atlanta metro area for several quarters. Despite buyer demand from local and out-of-state investors, current owners of shopping centers remain reluctant to list, and developers have slowed new construction projects. This time last year, we witnessed a significant slow-down of new offerings coming to market. Supply volume has yet to return, leaving buyers with very few options to consider and resulting in bidding wars when highly desirable assets are offered for sale. With low inventory, sales volume for multi-tenant retail remains below average for Atlanta, with $211.8 million in sales reported for first quarter 2021. Compared to a pre-pandemic average of about $400.0 million per quarter, market activity remains stunted, although it's certainly improving.
"Supply volume has yet to return, leaving buyers with very few options to consider and resulting in bidding wars when highly desirable assets are offered for sale."
Pricing for retail assets has been exceptional, but with so few properties available to trade into, the cyclical nature of the market could cause these conditions to persist for the remainder of 2021 and beyond. In other words, the cycle feeds on itself for investors who want to trade into similar properties they are selling – and with such low inventory, these exchangers can't sell if they have nothing to buy.
Today's most active sellers are owners looking to trade into lower management properties, such as two- to four-tenant freestanding centers and net lease outparcels. With investors chasing yield, and virtually no value-add opportunities across the local market, some buyers are investing their cash in other areas, while others are choosing to cash out completely. Zero cash flow assets are also gaining in popularity. These are typically safe properties from a credit and location standpoint and can offer investors better control of their equity over a longer period of time, helping buyers ride out the current market. Additionally, these deals can provide flexibility in estate planning along with the ability to maneuver cash out of a deal after closing for other opportunities.
Impact of Inflation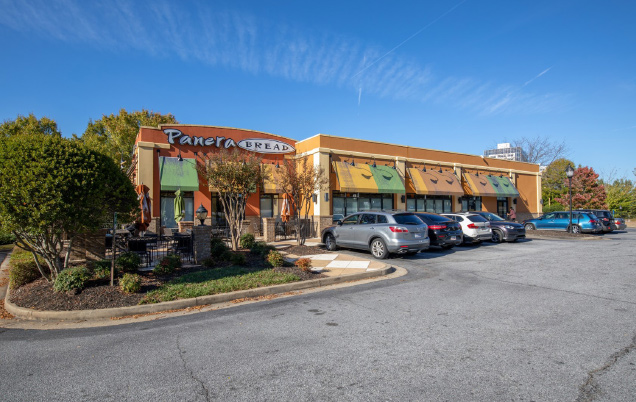 The threat of inflation is another trend impacting not only the Atlanta real estate market, but the entire U.S. As the economy continues to stabilize in a post-pandemic environment, the government will likely slow or stop pumping cash into the economy through stimulus checks. As such, it's possible the threat of inflation could be very short-lived. However, if inflation does become a reality, it will impact properties in different ways. Assets with long-term flat leases, for example, could suffer the most as owners won't benefit from regularly scheduled rent increases. Shorter term leases that can be renegotiated at market rates, or leases featuring annual or CPI increases, may be positioned to better perform. Interest rates remain incredibly low, but predictions call for noticeable increases in the near future which would further compress real cash-on-cash returns.
The Importance of Credit
A final, and very important trend we're watching pertains to tenant credit ratings. Location and lease structure are two of the three elements that typically drive value for a real estate asset, with credit being the third. And credit isn't what it used to be. When businesses were forced to close last spring, many of the first tenants to request rent reduction or abatement were national credit tenants. Many local tenants, on the other hand, tried to adapt, fought to stay alive, and did their best to honor their rent obligations. Unfortunately, the pandemic has exposed retailers' weaknesses and many stores have been forced to close their doors permanently. However, with the local market now in recovery, we're seeing landlords with locally owned and operated tenants back up to 95 percent rent collection across their portfolios, which is in alignment with normal economic conditions. This news is encouraging as we look to the remainder of 2021 and into future years.
"At this time, there is significant opportunity for unanchored retail center owners looking to sell."
At this time, there is significant opportunity for unanchored retail center owners looking to sell. Due to exceptional pricing, low inventory, and the potential for changes to current 1031 exchange rules, sellers may want to consider capitalizing on current market conditions. Completing an exchange is always a challenge, as investors must trade into the same market they are selling in, which can make it hard to find value after selling at a premium. But sophisticated owners are realizing that to protect profits, deeper insight is needed into other property types, tenancy options, and lease and escalation structures.
As we emerge from the pandemic, many commercial real estate investors will remain uncertain about the future. How will buyers' strategies be impacted by the threat of inflation? When will the market begin to see a change in the current supply/demand dynamic? Will strong credit, essential tenants continue to be in the highest demand in a post-pandemic environment? While no one has a crystal ball, these questions and others will continue to be watched closely by industry professionals in Atlanta, the Southeast and across the nation.