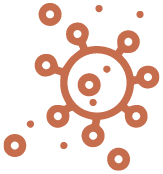 Over the 30-year history at Stan Johnson Company, we have had the privilege to serve thousands of investors through the ups and downs of the commercial real estate market. With COVID-19 shutdowns impacting the CRE investment markets, we are actively engaging with clients to strategize and provide them with the best advice we have gained by successfully managing through past downturns.
What advice would you give to investors today looking ahead?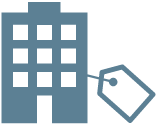 Without a doubt, conditions have shifted to a buyer's market overnight, which will present buyers with tremendous opportunities across many real estate asset classes. Structurally speaking, the long-term investment horizon still looks bright, so don't be afraid to invest confidently. While debt may be temporarily more difficult to access, the good news is that interest rates should remain at historic lows for some time. Available inventory across most product types is approaching all-time highs – we have over $4.0 billion of product available for sale or under contract right now, and we've added to it every week since the COVID-19 shutdowns began. Finally, competition for assets in the market is falling fast, which should favorably impact pricing in the coming months for buyers. RCA reported a 65 percent drop in unique buyers for the month of March, and while we're also seeing declines in digital market metrics, it's not at that scale. During the Great Recession of 2008-2009, many of our highly successful clients set an investment thesis early in the cycle, determined the underwriting they were comfortable with, and boldly pursued assets that fit their strategy. By getting out in front of the market, they positioned themselves to strike when pricing changed and even to purchase generational assets off-market by being first in line.
While that advice may sound good for buyers, should sellers be expecting to take a discount on pricing?

In general, it's too early to tell what the fallout might be, but in previous downturns, we have seen a flight to quality. Specifically, in the net lease market we would expect the very best credit assets to have minor, if any, price discounting but more available inventory. For good credits, we are expecting them to reprice but eventually sell. And with lesser credits, the location and use will be more critical. In good times, most of these assets get sold, but we expect in today's market only those with pricing based on real estate fundamentals and critical use will sell.
What steps do you recommend investors take now to position themselves for the "next cycle"?

There will inevitably be a lot of opportunity that will come out of this current environment. To ready themselves for the next cycle, investors should maintain or create liquidity. They should spend time with their lending and equity sources to determine their readiness to perform when called upon, and engage with intermediaries that can source the type of product they have an interest in. If you have the capital, be bold in pursuing top assets by putting yourself at the front of the line when one does come to market. For assets with good credit that remain sellable, consider selling out of them if you have a good alternative to reinvest. Don't let a small loss offset a large potential gain. Finally, for assets with sub-investment grade credit or operations currently shuttered by government orders, keep your eyes focused on the horizon. Businesses will adapt, and customers will return – and when they do, those business operations will return to profitability and a stable rent environment. Investors who have appetite for some risk should be making the best assessment they can on tenant financial viability and scouting for opportunity. As I look ahead, I realize the biggest lesson I learned from the last downturn was the investors who embraced the current market challenges, readied themselves and their team, and were prepared to actively transact were handsomely rewarded in the subsequent cycle.